INTRODUCING UNIFIED COMMUNICATIONS
INCREASE YOUR PRODUCTIVITY
The new system integrates your computer, phone and messaging for anytime anywhere communication. You have the ability to create a personalized work environment that enables you to communicate and collaborate in an environment that works for you.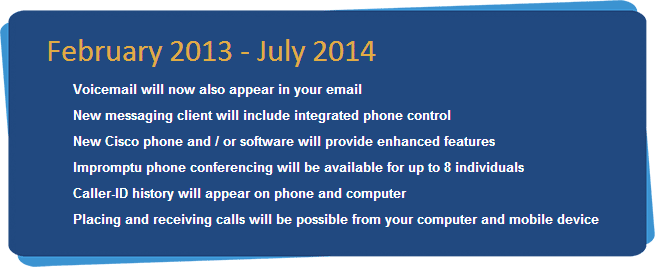 Watch for upcoming communications regarding implementation of these new phones and features in your area, including a rollout schedule that will be posted on this website.
GET HELP & TRAINING
Information Services will conduct overviews and demos of the new technology and will support you throughout your entire implementation. Additionally, assistance is always a click, call or visit away with IS Tech Help.